Managed Print
A surprising amount of business expenses go towards print related costs each year.
We can help bring those costs down by assessing your printing and copying needs, streamlining them, and helping you put more cost-effective printing practices in place.





We'll advise you on where you could cut down on your printing costs following an assessment of your company's printing habits and infrastructure.





When your printers malfunction, we can advise on whether they're worth repairing or if they should instead be replaced. Both of these options being something we can help with.
Simple and cost effective printing processes
People often underestimate how much their business spends on print related costs each year, and we bet you do too. With the cost of paper, ink and the electrical costs of running the machine itself, printing is a sneaky expense that slowly ramps up as your business grows. Additionally, cheaper printers usually print documents at a higher cost, so whilst you may think you're saving money by sticking with an old printer, you're likely doing the opposite.
With our managed print solution, you can save up to 30% on your printing expenses. We'll look at where you may be incurring unnecessary expenses and see how you can reduce them. We'll also make sure you're using energy efficient printers.
The Process
This is how our service will be delivered to you…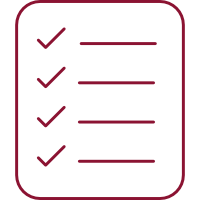 We'll conduct a print assessment
We'll gain an understanding of your printing needs and wastage, and also have a look at the amount and location of printers you have on your site. As well as this, we'll produce an accurate guide detailing how much you spend on print each year.
We'll offer advice and recommendations
Based on the information we uncover in the assessment, we'll advise you on where you could cut costs and optimise your printing practices.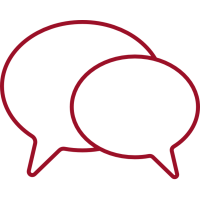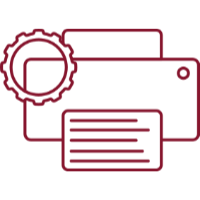 Printer setup and support for your contracted term
We'll set up any new printer(s) for you, and you'll remain supported by us for printer repairs and replacements for your contracted term.
We'll manage your printing
The aim of our managed print service is to save your business time and money that would otherwise be spent on printing. You will gain a better understanding of your printing processes and will be allowed more control over them. This will save money on print stationery, energy taken to run printers, and employee time spent printing.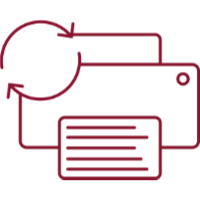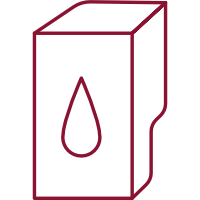 Supply of print related consumables
During your contracted term, when you're running low on ink or toner, we'll look for the cheapest product to purchase for you, and get it delivered straight to your site.
Want to Save up to 30% on Your Print Costs?
Please do get in touch! We'd be happy to help you optimise your printing processes to save time and money.